Our guides are ready to show your group to the best skiing, in the safest manner possible. Whether you are experienced or new to the game, we're here to help. Even if you are experienced, a guide can significantly enhance your trip by spending an afternoon with the group showing you the best conditions and up tracks. All of our guides are trained in first aid, as well as snow and avalanche rescue. Rest assured you'll be well taken care of when you book a trip with Hellroaring Powder Guides.
---
Sam Hansen: Owner/Guide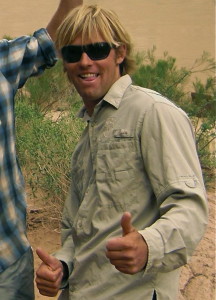 Sam has been skiing and snowmobiling in the Centennials and surrounding ranges for over 10 years. He is trained as an EMT, Wilderness First Responder, and CPR. He is also level 3 Avalanche certified through the American Avalanche Institute. Sam spends his summers guiding raft trips through Grand Canyon, and currently resides in Idaho Falls ID with his beautiful wife Courtney and their puppy dog "Deets."
Josh Carr: Guide
   Joshua Carr has been skiing for 32 years and previously taught skiing at Jackson Hole Mountain Resort. He started backcountry skiing in the Teton Range in 2004. Since then his passion for big mountain lines and untracked powder has only increased. Josh has been with HPG since it's first season. Josh is a Wilderness First Responder and has completed his Avalanche 1, 2 & 3 courses with American Avalanche Institute as well as Winter Weather Forecasting. Josh is an Eagle Scout and avid ski mountaineer. He teaches avalanche education with Yostmark Backcountry Tours when he is not ripping pow turns in the Centennial Range for HPG.
Eric Worth: Guide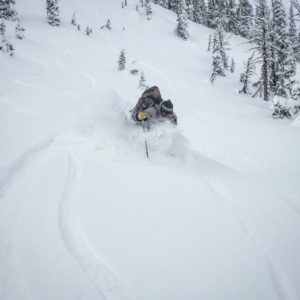 Eric lives in Jackson Hole with his wife and dog. He is also trained in First-Aid and avalanche rescue. In the summer months Eric owns and runs his own landscaping business in Jackson Hole. Eric started guiding for Hellroaring in 2015 and is looking forward to another great season in 2016/2017.